About this music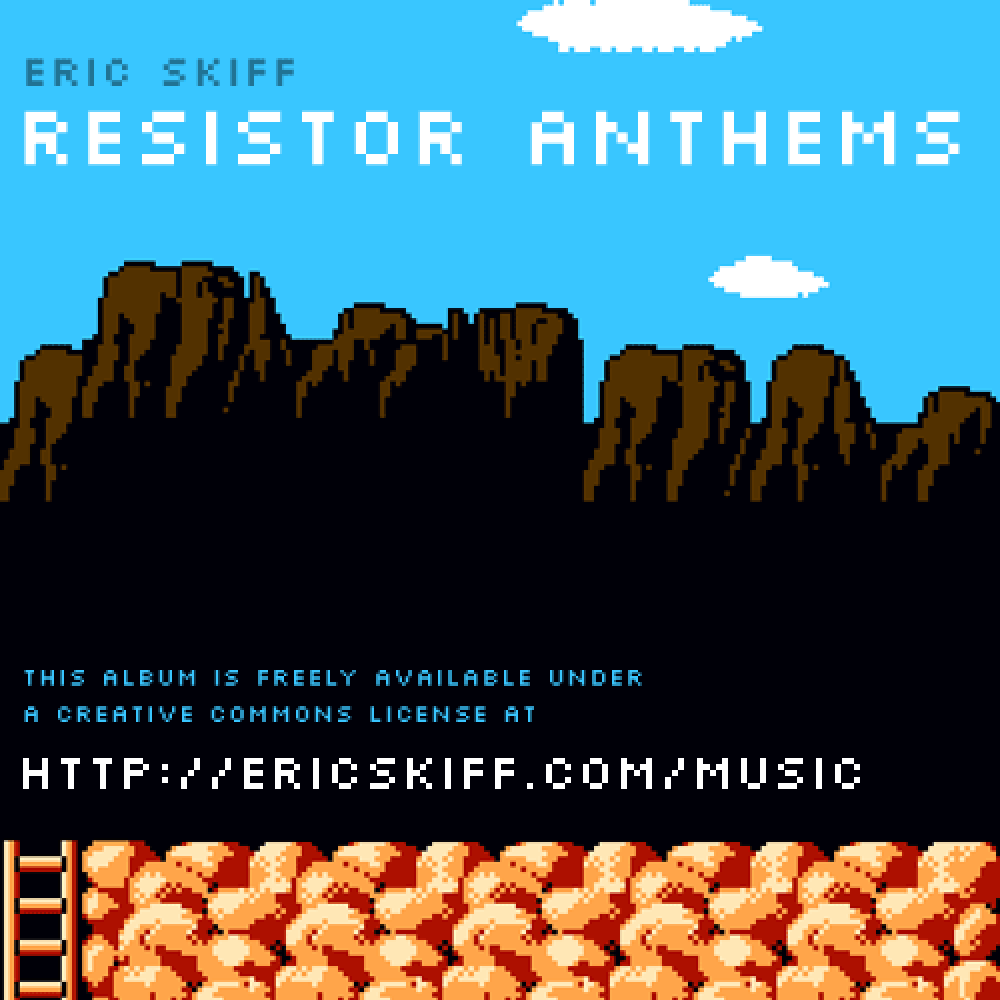 In the 80s, I knew what I wanted to be when I grew up. I was going to learn how to craft music like the great composers who somehow coaxed beauty from the bleeps and bloops of the c64, gameboy, and nintendo.
I endlessly plunked out tunes in MusicShop, then MusicTime, then Cakewalk, and studied musical theory and fell in love with performing.
When I went to college, I realized that my passion for music and performance wouldn't translate to a career directly, and along the way I'd gotten quite good with the computers that I'd been using to compose. I double majored in comp-sci, and my career in programming took center stage.
A decade or so later, I stumbled onto the chiptune scene, and my friend Bre Pettis gave me a wonderful gift - the vintage gameboy and Nanoloop cartridge that he'd acquired to explore this music, with the caveat that all he wanted in return was for me to make something great with it.
With that incredible gift and a desire to make good on my promise, I began to craft the 8-bit music that I wanted to hear. Not endless thumping dance tracks or noise, but real, melody driven compositions. I wanted to evoke the emotion and expressiveness that I'd fallen in love with as a kid, and I wanted my music to be used in real games.
I'm obsessed with open culture and chose to release my music under the extremely permissive Creative Commons Attribution license, essentially allowing anyone to do anything with it, so long as they said my name and linked back to this site.
Over the last 10 years, these albums have exceeded my wildest dreams. They've been used in thousands of videos, games, student projects, and even movies. Millions of people have heard my music through that use and on SoundCloud and this site directly.
By far the best thing, though, is the fact that thousands of people have written to tell me about their projects and how they used these tracks, to thank me for my music, and to share what they've created. I love the daily emails I get about each new use, and I genuinely appreciate how many of you take the time to write a personal note.
Thank you for listening and using these tunes, and I hope they help make your creation great! Please be sure to drop me a note at eric+music@ericskiff.com
---
What keeps me busy lately:
Since writing these albums, I've been busy building Tanooki Labs, a web and mobile development shop with a mission to empower entrepreneurs, provide product, design, and development resources, and act as technical co-founders for hire. We work with startups and innovation divisions of larger companies to design and build web and mobile applications using Ruby on Rails and React Native. It's a ton of fun, but a lot of my creative energy goes into working with the companies we partner with these days.
My next crazy open-source music project!
I'm finally ready to start telling people about my next music project. Now, this is a pretty major step away from the 8bit tunes that I'm known for, but I'm bringing a lot of what I learned sharing these albums with all of you into my insane plan to change Christmas music forever. Come see what I'm up to at RewriteChristmas.com
I hope you'll check it out!